Dear Supporter of the Countryside,
We need to build more affordable homes in the right places for local communities. By building homes on brownfield sites we can regenerate our towns and cities and help save precious countryside. To make this happen we need good planning, that gives local communities a fair say in the kind of housing that is right for them and protects the countryside.
Right now, the Government is pushing through a raft of changes to the way planning works in England. These changes are eroding your right to a fair say on planning decisions that shape our towns and cities and could mean losing precious countryside forever.
The Government's continuous reforms to planning have focused on making it easier for developers to get planning permission to build homes wherever they want. The result has been an increase in planning applications in the countryside and Green Belt. Our research has shown that there is already enough land with planning permission for 650,000 new homes, so there is no need to sacrifice our countryside. Granting permission on more land in the countryside isn't the solution to getting more homes built – getting housebuilders to build the permissions they have, is.
We want to persuade the Government to take a sensible approach to planning that will give us the homes we need in the right places and protect the countryside.
What we want from the Government
Allow local authorities to set realistic housing targets based on local need.
Make developers build out the developments for which they already have planning permission before they can have further sites.
Make building on brownfield land a priority before building on greenfield land.
A clear commitment to a Green Belt policy that protects the countryside.
Take action
Please take a few moments to send a letter to your local MP, to persuade the Government to rethink their proposed changes to planning that will result in unnecessary loss of countryside. We need to act urgently as time is running out before a decision is made in the coming weeks.
Send a letter to your local MP.
Thank you,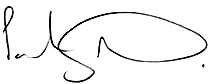 Paul Miner
Planning Campaign Manager
Campaign to Protect Rural England                                                                18th April 2016